---
Introduction
The unique control circuit design adopted by the LD3070HA laser module reduces the ripple and greatly improves the service life and efficiency of the laser. The multi-fin design of the external radiator improves the working efficiency of the fan, effectively reduces the temperature during laser operation, and effectively improves the life of the laser tube. The unique windshield structure protects the laser lens from the smoke generated by laser burning, improves the life of the lens, and also ensures that the power output is not interfered by smoke and dust.
General specification
- Model: LD3070HA (by voidmicro)
- Size: 30x30x90MM
- Optical Output Power: 4W
- Wavelength: 445-450nm
- Luminous Color: Blue
- Operating Voltage: 12V
- Module Input Power: 10W
- PWM/TTL Input: DC3.3V-12V 100Hz~50KHz Preferred: 5KHz
- Input Interface: XH2.54-3Pin (+,-, PWM/TTL)
- Focusing Distance: 20MM~70MM
- The best distance from the object to the lens: 35MM
- Operating Temperature: -20℃~70℃
- Life Time: 10,000 hours
- Continuously Working: Unlimited
- Heat Dissipation: Brass + Aluminum duct + Fan
- Can Engrave: Paper/Wood/Fabric/Plastic/Leather/Plywood/Foam Paper/Anodized Aluminum etc.
- Can Not Engrave: Metal/Stainless Steel/Reflective Material etc.
Applications
- Laser cutting
- Laser engraving
- artwork
Mounting hole size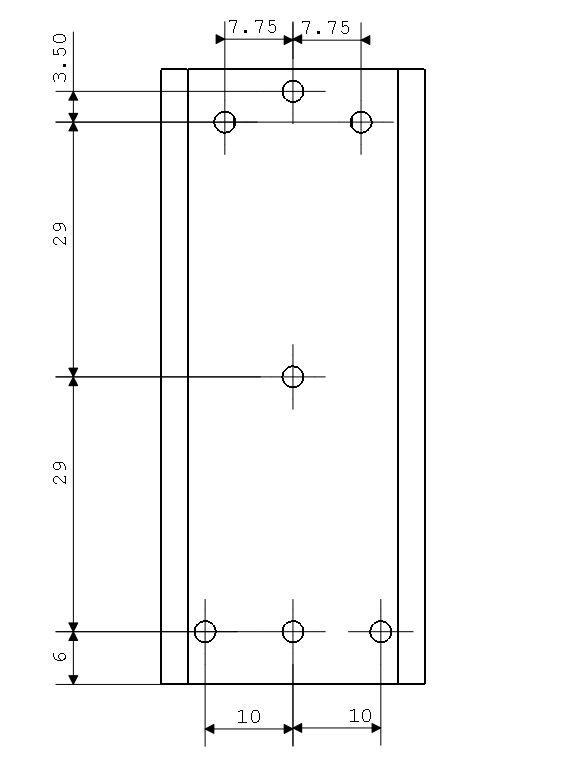 Interface and adapter board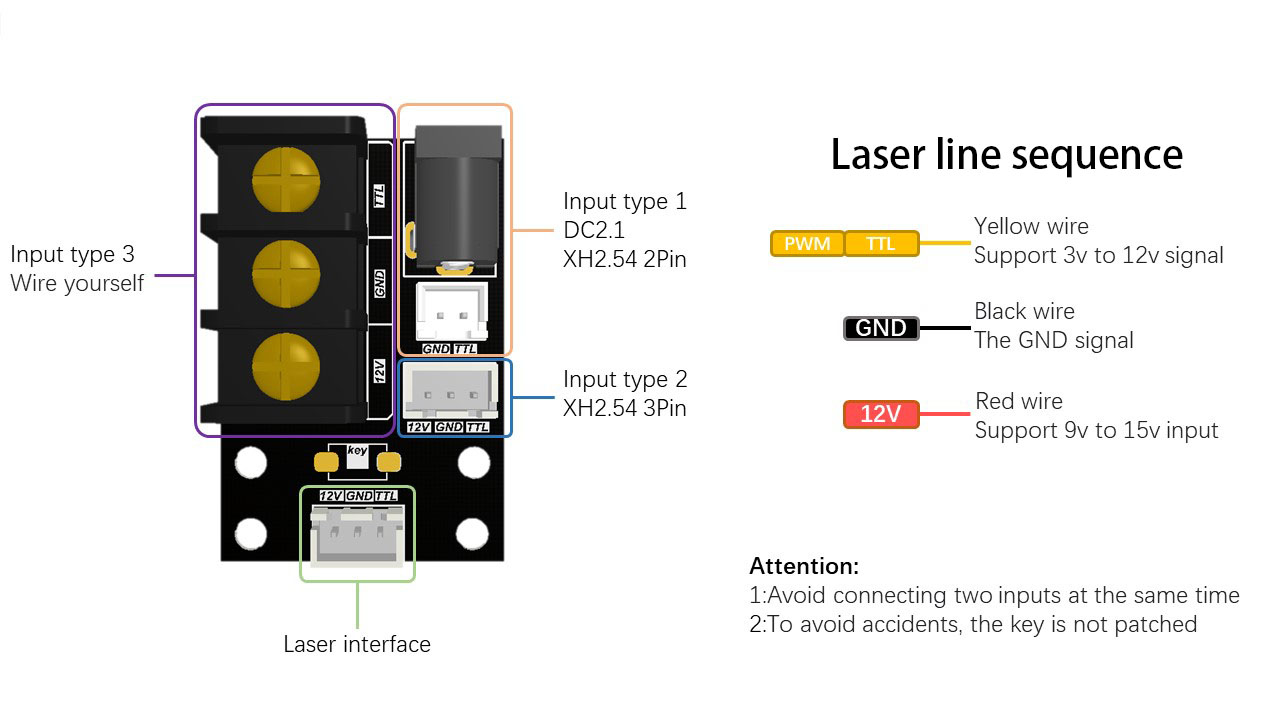 Example of using adapter board
Mode 1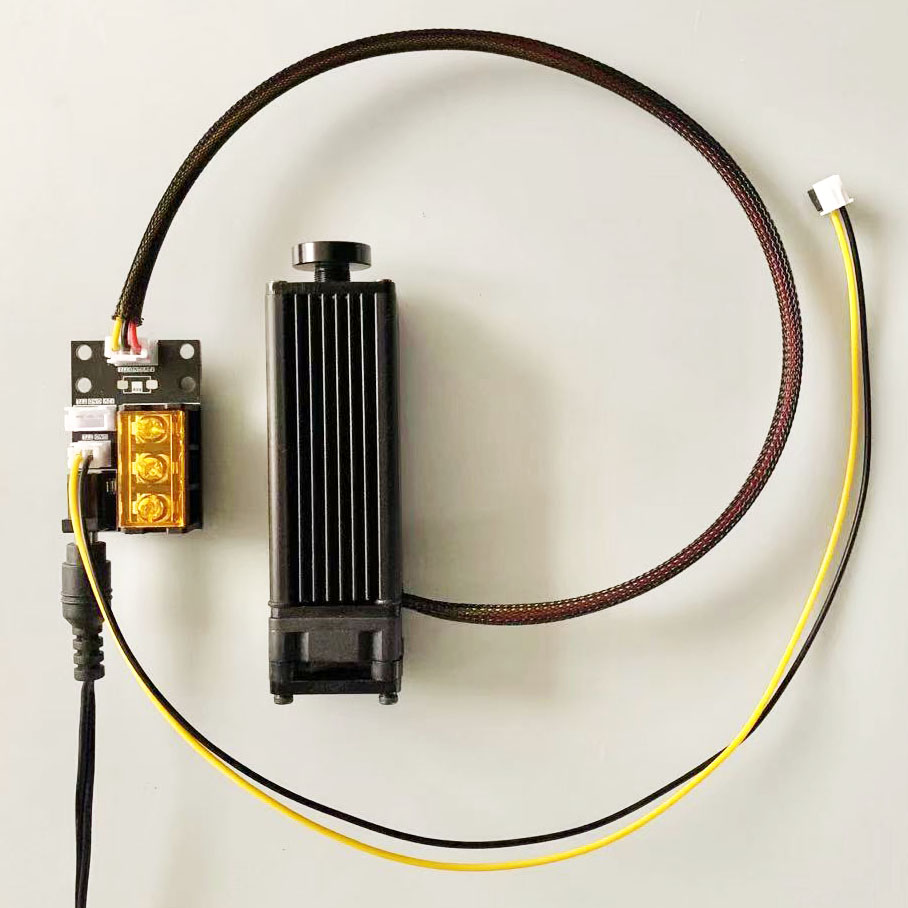 Mode 2